About Us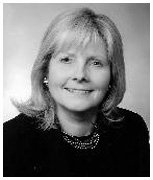 Diane H. MacKnight, CFM, FRICS, IFMA Fellow
President and Founder
Diane is a recognized national expert in the field of Real Estate and Facility Management. Practice areas are organizational assessment, strategic and tactical facility planning, project management, leadership coaching, operational analysis and process improvement. Ms. MacKnight has over 25 years of business experience with focus in Real Estate, Facility Management and Project Management.
Before founding MacKnight Associates, Diane was Senior Vice President of Facilities at Trammell Crow Company, Vice President of Facilities at Gannett /USA Today, and has served as President of the International Facility Management Association (IFMA). Diane is also an Adjunct Professor at George Mason University where she teaches post-graduate courses in Facility Management.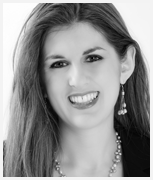 Anne M. Moser, CFM, FMP, LEED AP + O&M
Consultant
Anne is a Consultant with MacKnight Associates. Her primary expertise is in the areas of facility management organizational analysis and process improvement including operations and maintenance planning, sustainability audits, staffing assessments, and FM technology reviews. Anne has worked with a variety of clients including the Smithsonian Institution, the Maryland-National Capital Parks and Planning Commission, Lake County Illinois, the City of Winston-Salem North Carolina, Texas, A&M University, the World Bank, and Mecklenburg County North Carolina. In addition, Anne developed a fundamentals course for entry-level facility managers and the Certified Facility Manager Exam Review Course for the International Facility Management Association.
Anne is currently serving on the Programs Committee for the Greater Phoenix Chapter of the International Facility Management Association (IFMA) and is a past Programs Chair for the Capital Chapter. She is on a task force focused on an initiative to create and foster a sustainable environment within IFMA to engage, embrace, and empower the next generation of facility management professionals. Anne has the distinction of being one of the youngest professionals to receive the certification of Certified Facility Manager (CFM) and was amongst the group of the first recipients of the Facilities Management Professional (FMP) designation.
Anne holds a Bachelor of Science in Facilities Management from Brigham Young University.
Larry Varner
Subject Matter Expert
Larry brings a unique combination of practical operating engineering experience combined with over 30 years of hands on operational experience in health care, museums, hospitals and corporate headquarters. Larry has extensive commissioning and start up experience as well as extraordinary diagnostic skills. Larry offers clients significant value in the areas of building operations, performance metrics, critical facilities operations, operating procedures, direct digital controls, building automation systems, and employee skills assessment.

MacKnight Associates benefits from unique the expertise and experience of our many collaboration partners. Our philosophy is to provide our clients with the best solutions from the highest quality team possible. A brief overview of a few of our collaboration partners expertise and experience can be found by clicking on the link above.